Tamburins (2021)

Visual Direction / UX / UI Design: Hae Dn Kim



Visual directing, planning, and creating online events and promotions of modern fashion goods across multiple devices - both mobile and desktop.

The main & detail pages renewal for the cosmetic brand Tamburins on TMall, a Chinese global market channel, in line with launching a new arrival Multi-Fragrance in a renewed Sinsa flagship store in Korea. Redesigning the overall concept of user interface elements including navigation bar and CTA buttons to elevate the user experience of browsing, understanding the products and services easily, and narrow down the process of purchasing.






Samsung KX (2020)

3D Animation / Sound Design: Hae Dn Kim



In partnership with Samsung, students at Central Saint Martins are invited to create a short moving image sequence that responds to how our homes will be transformed in the future.

A series of 'Coexistence' is a short animation I made to visualise our future homes as a speculative space exploring and expanding the connection with nature. During the lockdown in London, looking through a window or a digital screen became the only means to reconnect human with humans and other beings.

Starting from the square frame as a portal of the house to reach the ecological world, this virtual experience could alter the way we access to nature at home and can be materialised in the future.





KEY Weather App (2019)

Brand Identity / Information Design: Hae Dn Kim



'Plan your day with Today's KEY message.'

Everyone may have a similar experience being soaked in the rain or trembling in the cold because of an error in the weather forecast. The weather has a major impact on the environment in which we live and it often influences our moods.

KEY Weather is a regenerative identity which presents the weather with the myriads of different nature-inspired form. The idea is based on the marvellous providence that there's no same form in nature. A dynamic movement of 3-dimensional identity sends the information of the weather with an exciting and energetic vibe on 3 series of weather collection: sunny, cloudy and rainy.

To spread the value of meteorological information in various fields in society, economy, and culture, KEY Weather supports climate policies to plan for today and the future.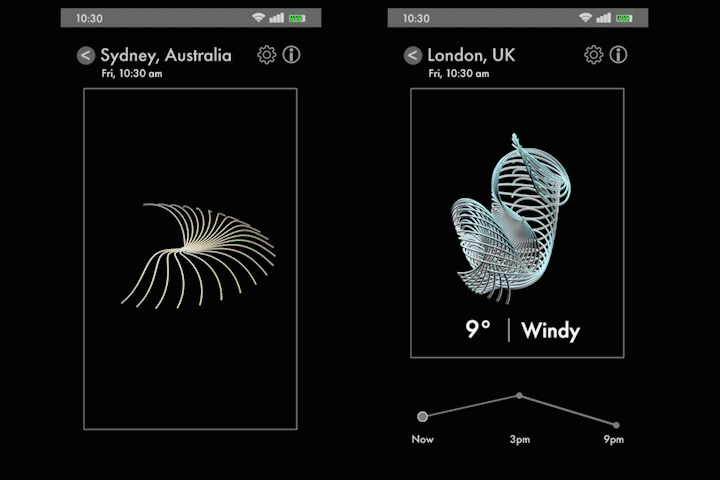 Jungle (2020)

VR / 3D Animation / Sound Design: Hae Dn Kim



Exploring the virtual, natural world 'Jungle', it's aimed to make the audience to rethink about the value of nature and how it has been changed along with us. The immersive, 360-degree experiential video strengthens the emotional connection with the audience and it allows them to connect to nature in their own interpretation.



︎︎︎ Watch full video 'Jungle'

︎︎︎ Jungle immersive sound.mp3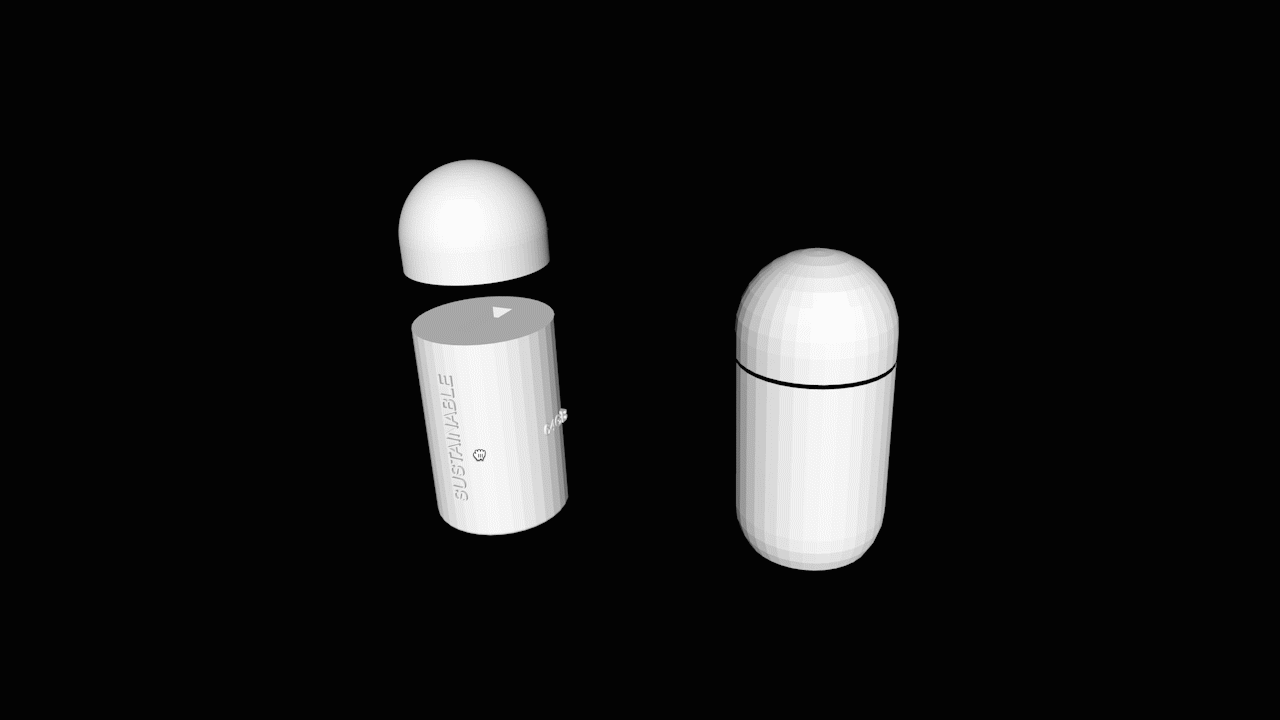 Missing Blue (2019)

Campaign / Promotion / Music Video: Hae Dn Kim



Food takes a crucial role in our lives and it's getting bigger and bigger. Now we have abundance food choices but too often we neglect or overlook how food waste causes serious environmental issues. Even though climate change and resource depletion are now widely recognised, efforts towards change remain weak and fragmented.

'Missing Blue' is a campaign to help people to understand our sustainable food system and encourage them to grow plants through the music video. A music video illustrates the documentation of people's engagement in producing sound and the animation of the plant's growth in response to the sound.

With this campaign, it enables the audience not only enjoying the music but also link music to plants and get involved in its goal to achieve at least one per cent more productivity every year to halving emissions until 2050. Music helps plants growth and health, which is equal to our health.


︎︎︎ Watch full video 'Missing Blue'